Jury - 2023 CHESTER COUNTY STUDIO TOUR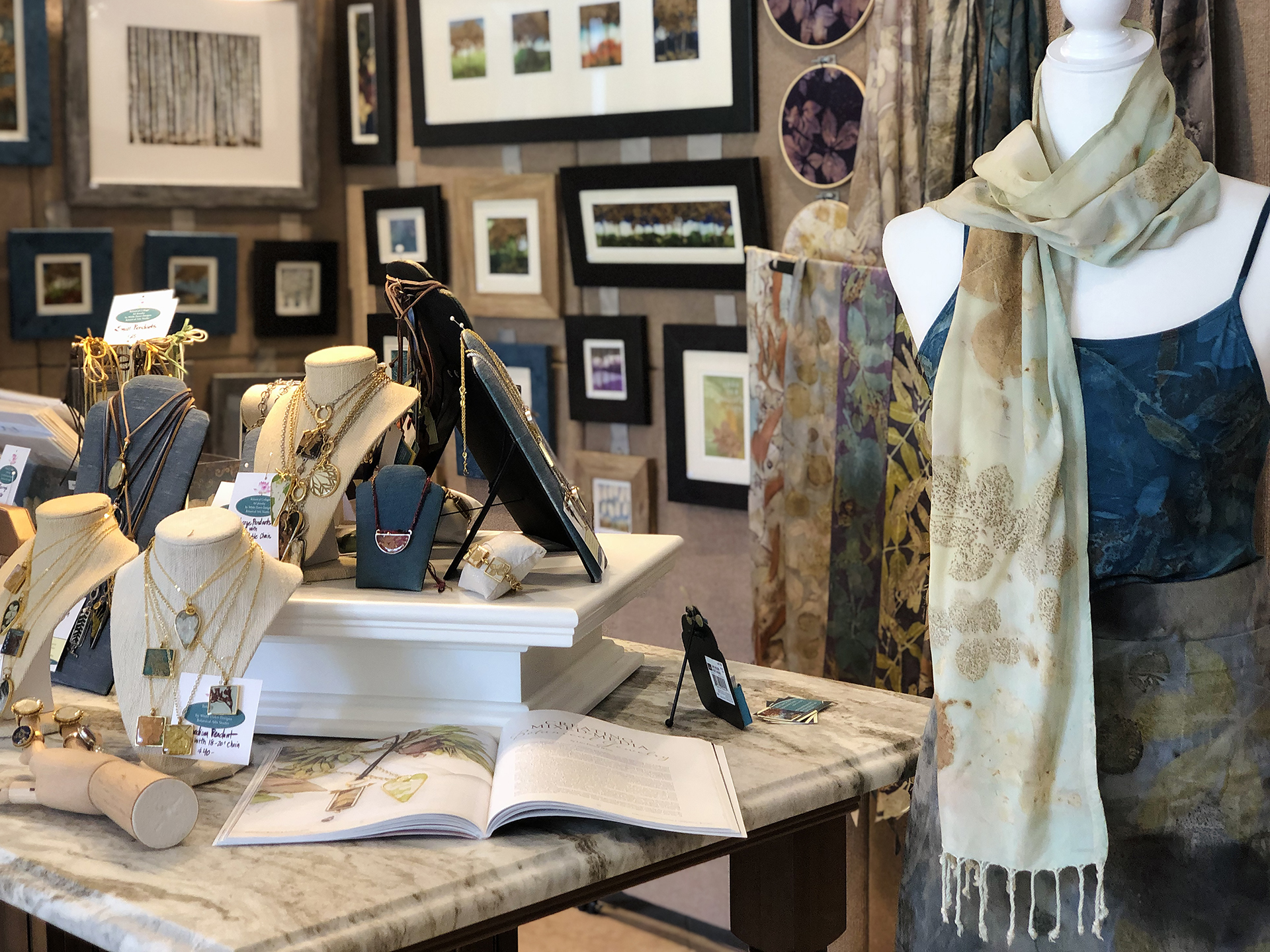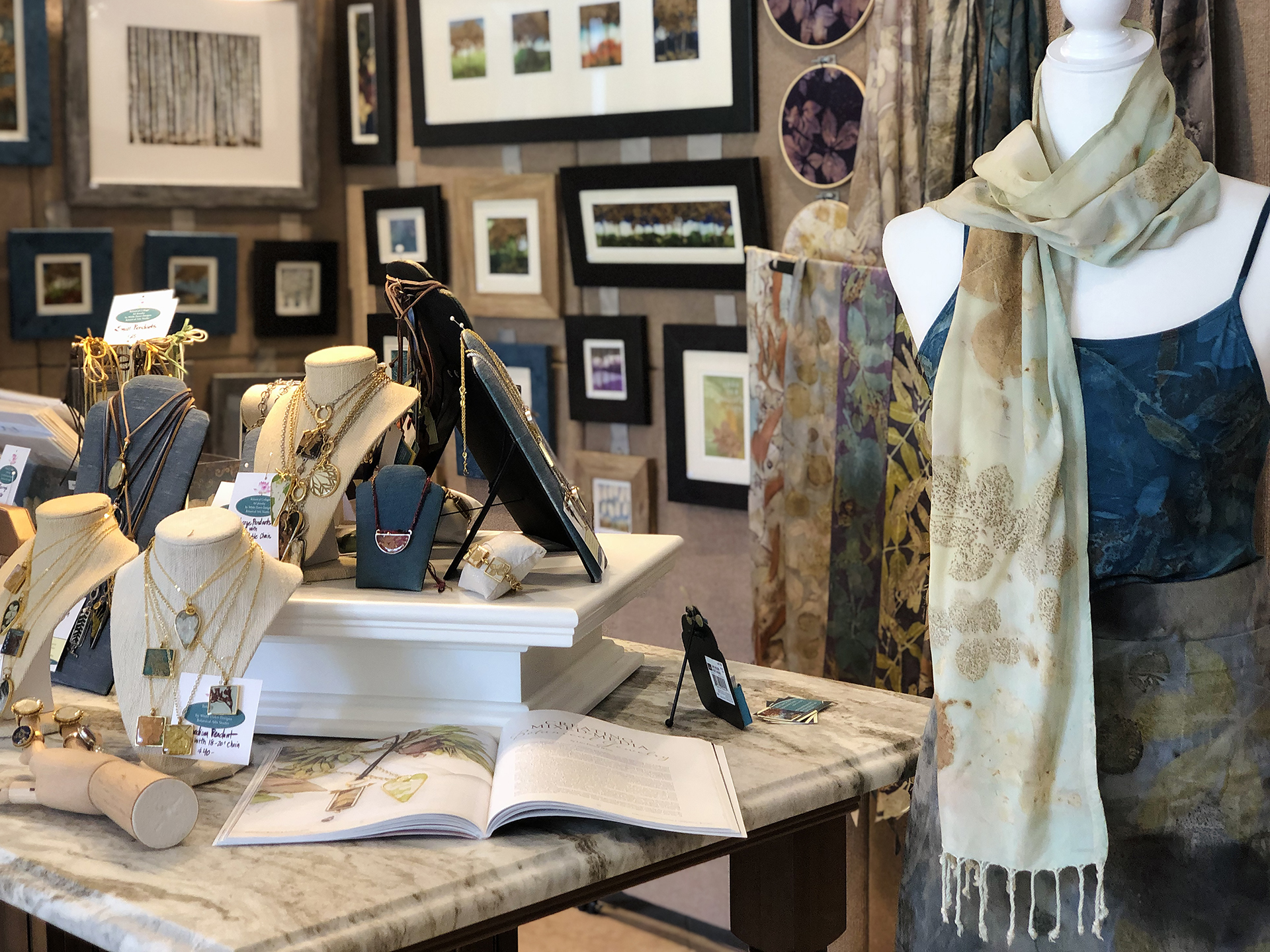 I have always been inspired by nature and its expressions in the landscape. I have been creating and selling mixed media botanical collages using handmade and painted papers with botanical specimens that I collect, press, preserve and enhance using a unique process since 2006. My work has expanded into a line of botanical collage jewelry and ecoprinted wearable art. My works are in shops and galleries throughout North America, and have been featured in magazines and catalogs, most recently in "Where Women Create" (Winter 2021) and "What Women Create" (Winter 2021). In January of 2023 I opened Muse Artisan Boutique in Ludwig's Corner (Glenmoore), PA. The loft space at Muse is my studio and in the shop below, I sell my own pieces, along with works from other local, national and international artisans. A whimsical interpretation of nature is the golden thread running through all of my designs as well as the inspiration for the collection in the boutique at Muse.
You Already Juried This One!